Huge demand overseas for welders Fill That Demand with Filipino
Gain new client principals easily Having the ability to supply Internationally certified OFW WELDERS OVERSEAS to any INTERNATIONAL code your client needs will increase your potential principals and client base by many, many times. USA, CANADA, MID EAST, KOREA, AUSTRALIA, NZ etc.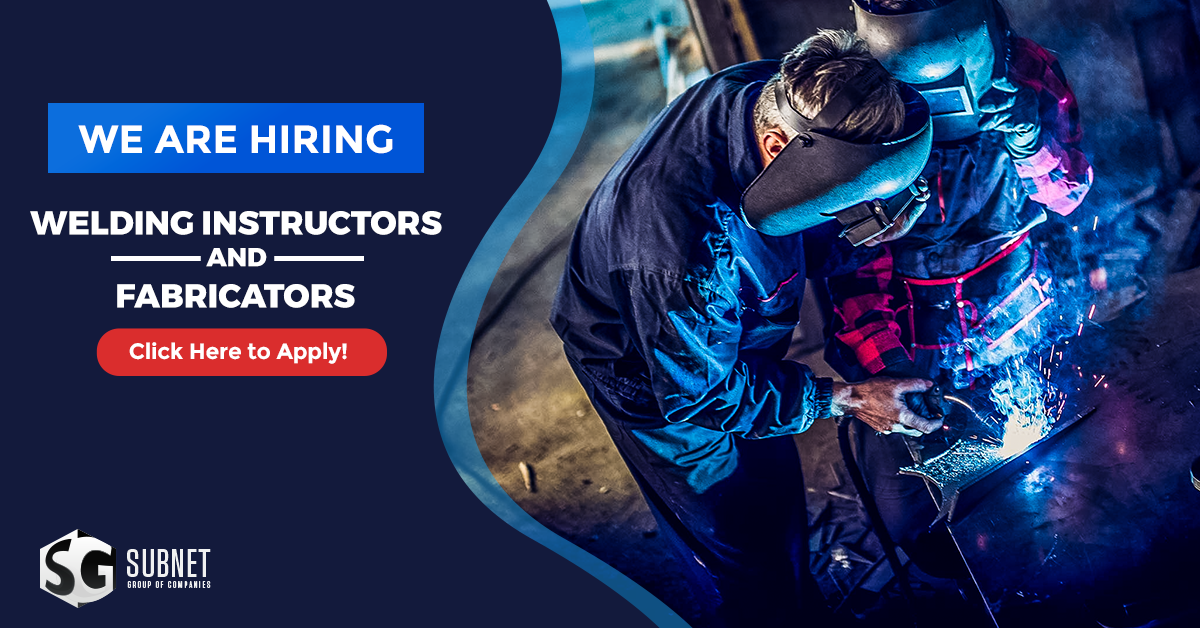 Calling all skilled Filipino welders! We are looking for welding instructors and fabricators who are willing to work in Pasig City, Philippines. What are you waiting for? Become Subnet's first welding instructor!