Subnet Services Ltd Has Trained and Certified Converge ICT Fiber Optics Technicians to FOA International Certification Standard
Subnet Services Ltd
Has Trained and Certified Converge ICT
Fiber Optics Technicians
to FOA International  Certification Standard
SUBNET SERVICES LTD. is a Fiber Optics Association (FOA) approved training school School #728 in the Philippines that is approved to certify students with FOA International Certification Courses in Fiber Optics and in Cabling Technology.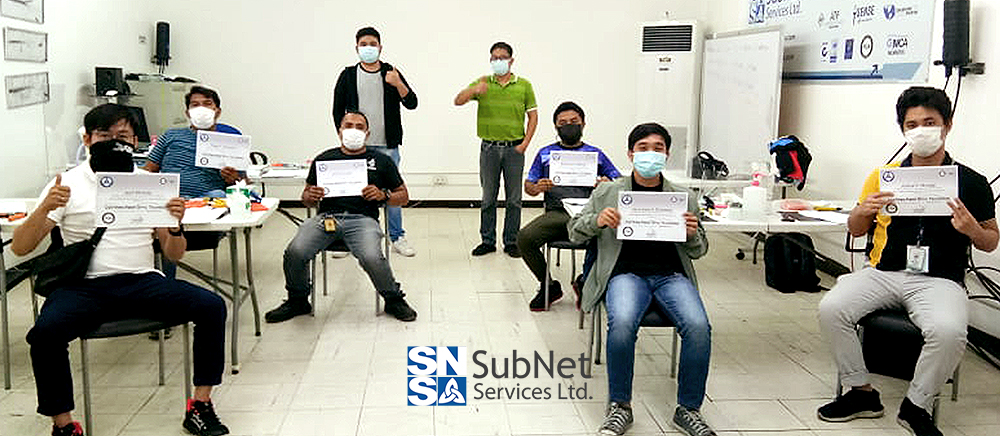 Subnet is an approved FOA training School Number 728 in Pasig, Manila
Congratulations to our latest batch of Converge ICT telecoms students. We are proud to be able to say All students of this latest batch passed with flying colors. Subnet is training over 50 technicians in the latest group and were able to issue All Converge IT technicians the following Certification.
CFOT Certified Fiber Optic Technician – International FOA Certification
CFOS/H – FTTX Fiber To The premises – International FOA Certification
Converge ICT have proven to be a very professional telecoms company who follow competence assurance of their highly skilled work force. Training with Subnet FOA International School 728 to FOA International Certification Standards gives their staff the opportunity to hold international certification and prove their competence.
Converge ICT Students under Covid restrictions at Subnet Training Room
SUBNET SERVICES LTD. appreciate and grateful for the trust you have placed in our company. We look forward to continuing our relationship with you in the future. Our continued commitment lies in delivering competence and the satisfaction of each and every training we do. Should you have a need for more advanced training please do not hesitate to call us again.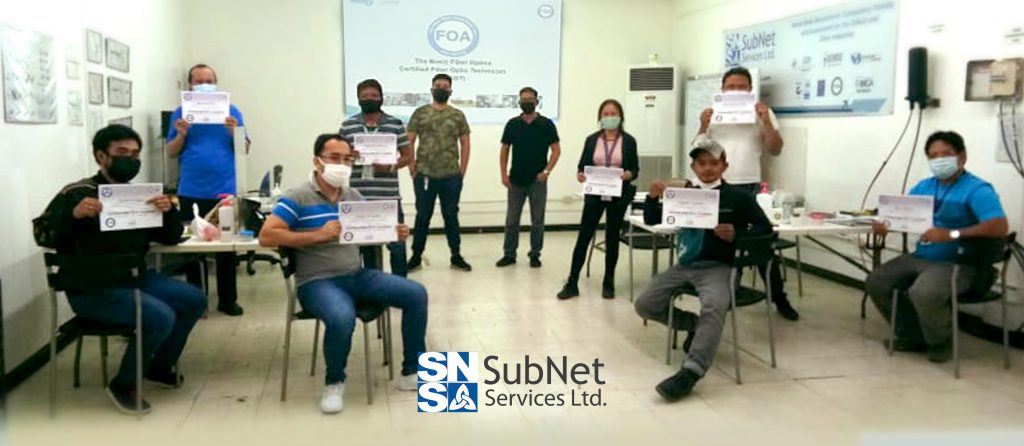 COVID-19 PROTOCOLS:
Temperature Check & Alcohol disinfectant upon entering the vicinity.
Log in temperature and fill up contact tracing form before entering the training room (temp. must be below 37.4°C)
Continuously disinfect with alcohol or sanitizer.
Social distancing inside the training room, corridor, pantry and office lobby.
Wear mask at all times.
Wash hands with soap at all times.
THANK YOU.
SUBNET SERVICES LTD.
Be trained and internationally certified!
Only here at Subnet Services.