Get 2 Certifications for the Price of 1!

You can now get 2 certifications for 1 combined course within a week including a 50% discount on any fiber optics training courses! Subnet Services has brought back our BIGGEST TRAINING PROMO, which we have made exclusive for all our Filipino customers. By availing our Mid-Year Promo, you can get 2 certifications for the price of 1 course. Take a look at the following combined courses to learn more.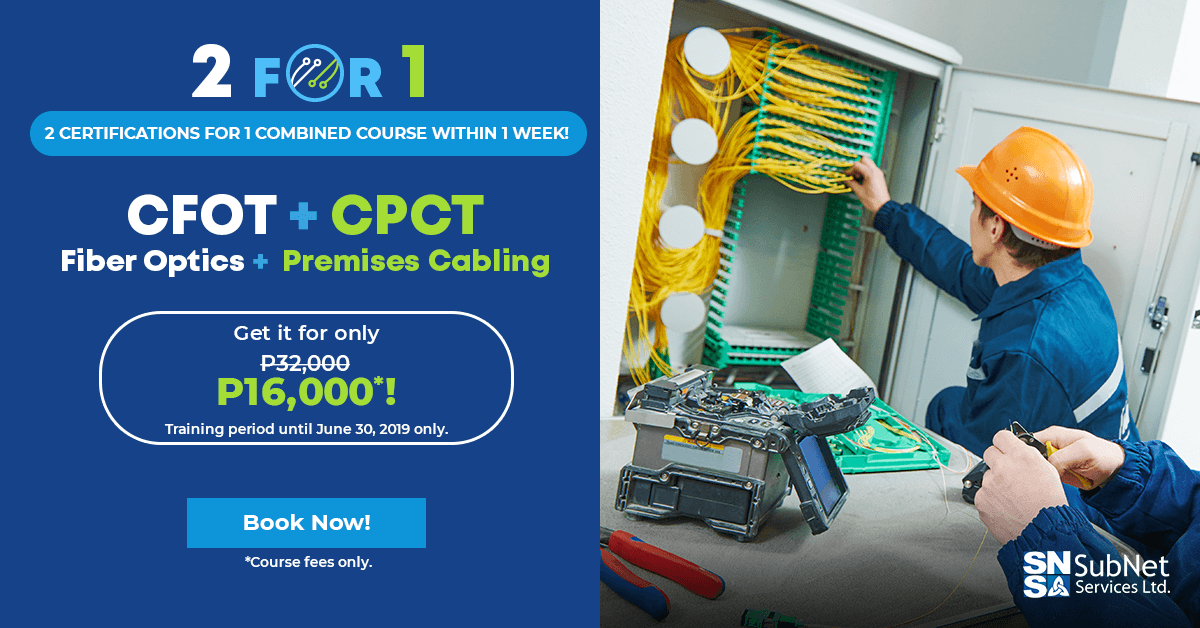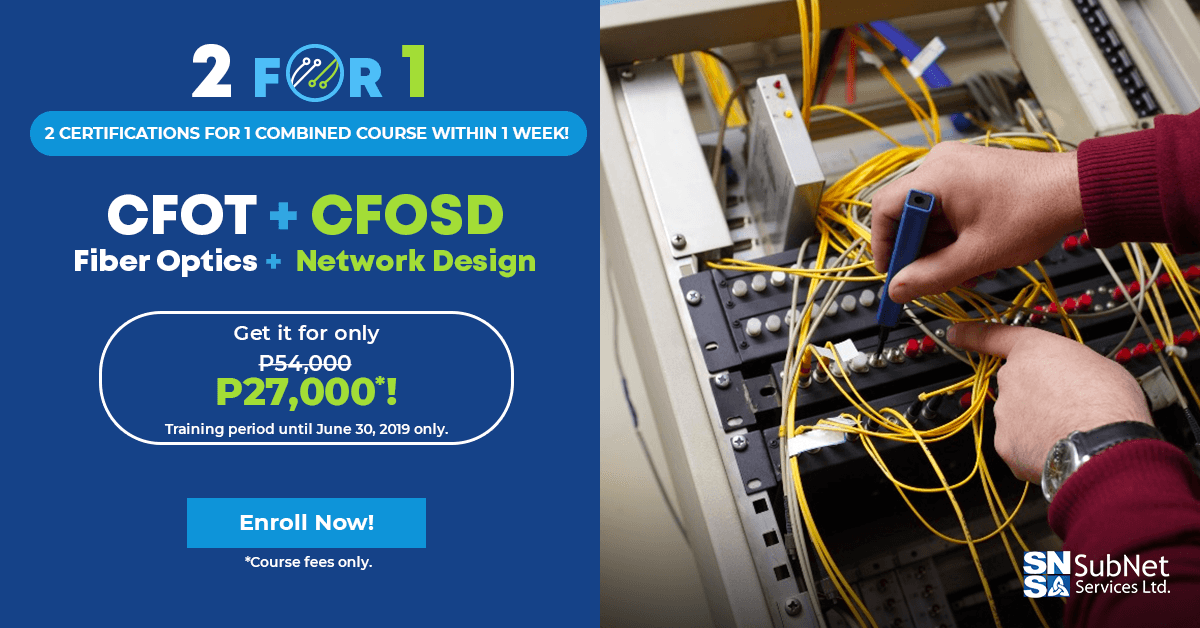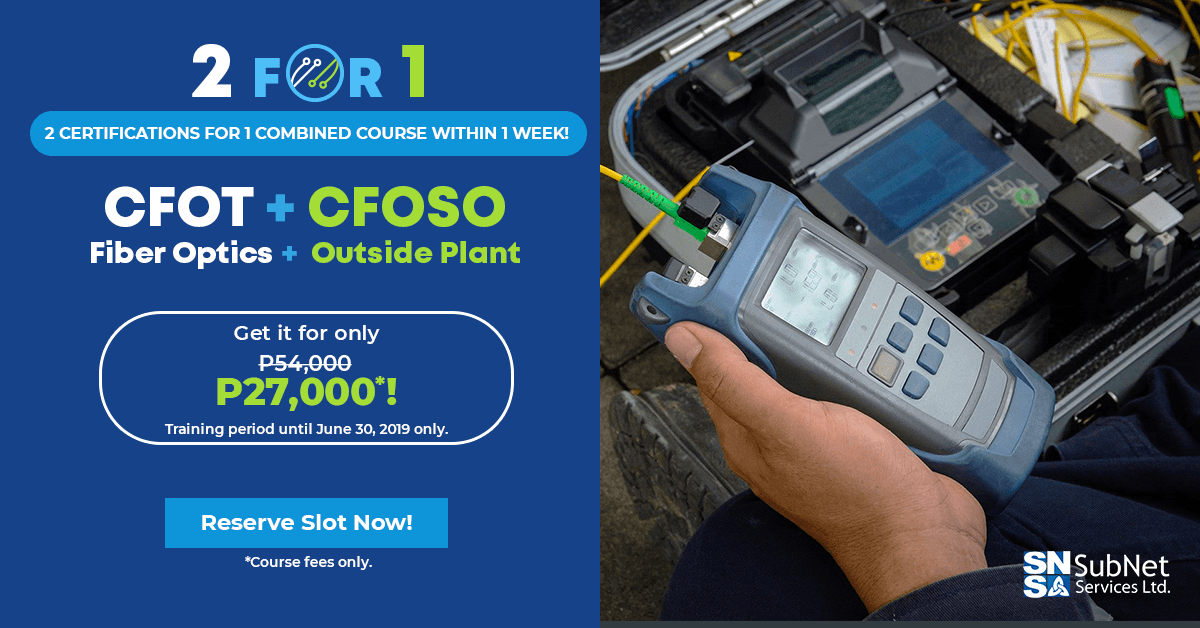 The 2 certifications for 1 combined course is part of our Fiber Optics 50% OFF Promo. Promo discounts on course fees only. This is exclusive for Filipino nationals, and training period is until June 30, 2019 only.
For further enquiries, you may get in touch with our Customer Sales Team.
Be trained and internationally certified!
Only here at Subnet Services.