Making a Marked Improvement in Our Students' Lives (An Instructor's Primary Goal)
"Installing a love for learning into our students' lives and making them feel valued are the priceless benefits of teaching."
These are the inspiring words of Subnet Services' junior training instructor, Mr. Jhunly Lazo. He is an Information Technology degree holder who has worked as a Fiber Optic/Telecom Technician and Fiber Optics Sales Representative prior to being a Technical Training Instructor at Subnet Services, which he described as challenging, exciting, and encouraging.
"I decided to be an instructor because I want to make a difference in the lives of many students as I can. I want to encourage them and help them realize their potential, most especially in the line of fiber optics."
At a young age of 24, Jhunly has the following certifications under his belt: (1) FOA Certified Fiber Optic Instructor, (2) FOA Certified Fiber Optic Specialist, (3) FOA Certified Fiber Optic Technician, and (4) FOA Certified Premises Cabling Technician. He started his instructor career in November 2018.
"This pressure serves as my motivator. I study more, research more, and push myself further to be able to master the fiber optic technology."
With the guidance of his fellow instructors and his will to be better in the training field, he is more confident and ready to share his knowledge to his students.
"My seniors taught me to always collaborate and to help students because teaching is a give and take relationship."
Hence, he always makes it a point to give students advice, tips, examples, and techniques depending on the nature of their work during or after training.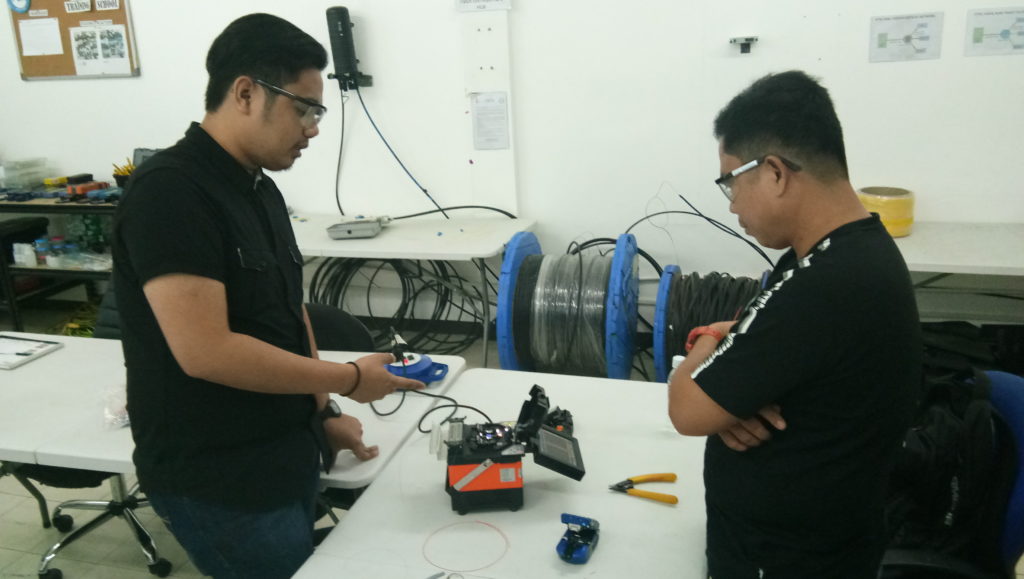 "Each student has his own purpose for learning or achieving a specific goal within a class. I deal with their differences by focusing on the learning outcomes that I want learners to achieve aside from their individual goals. I also believe that the diversity of learners within a class is a wonderful opportunity to share knowledge and enrich the classroom."
Given his growing experience as a training instructor, Jhunly is confident that his teaching styles and strategies are effective.
"I can say that it is effective because when I start to ask the students one by one, they can answer my questions correctly and I can see that they can do their lab works easily."
In fact, some students handled by Jhunly have already gone overseas to pursue employments where they can use their internationally recognized fiber optics training certificates.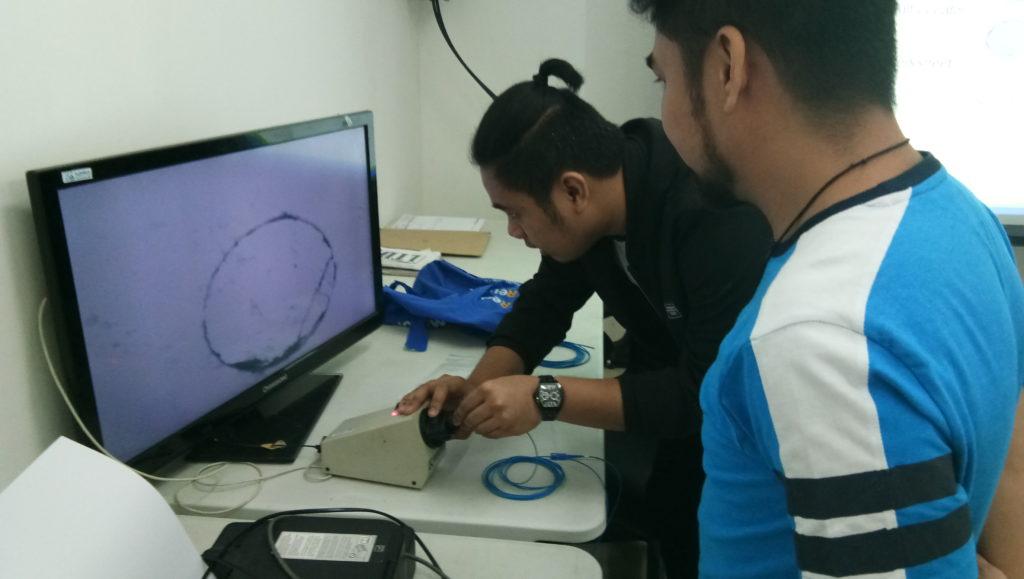 "Aside from the fact that we offer an excellent training, the fiber optic industry offers one of the most in demand jobs that have limitless opportunities. So I think after the completion of this training, job opportunities will immediately come their way."
Subnet Services is the only Fiber Optic Association (FOA) approved school in Metro Manila. Our fiber optics training courses are internationally recognized, thus qualifying our students for global employment opportunities, which is one of the many reasons why Jhunly feels privileged for being a fiber optic training instructor.
"A career in teaching offers us the chance to make a real, marked improvement in other people's lives. We are gatekeepers of knowledge and with knowledge comes opportunities. What greater satisfaction can there be in life than providing opportunities for people to learn and grow?"
Indeed, being an instructor makes a huge difference especially in the lives of students. Having Jhunly as the latest addition to our technical training team, students can be assured that their potential will be realized just like our former trainees who became successful fiber optic personnel across the globe.
Interested to take fiber optics training with us? You may get in touch with our Customer Sales Team for more information.
Be trained and internationally certified!
Only here at Subnet Services.
---
Note: As part of our Mid-Year Promo, Subnet Services is currently offering a 50% discount on all our fiber optics training courses. You can also gain 2 international certificates for the price of 1 course. Click to AVAIL PROMO now!